Come Installare Linux Su Un Notebook
HOWTO Installare Linux su un notebook GEO Microsystems F200


Ciao, ho installato Linux su un GEO F200, se non ti e' chiaro qualcosa scrivimi (maxint@tiscali.it).

Indice
Introduzione
Prima di tutto dichiaro subito di aver usato Linux Suse 8.1 DVD. Per fortuna WindowsXp era installato su partizione FAT32, quindi non ho dovuto modificare le partizioni, poiche' e' in grado l'installazione automatica di modificare le partizioni senza perdere alcun dato. Tutto l'hardware e' stato riconosciuto in automatico, con l'eccezione del modem interno che viene riconosciuto scaricando i driver per Linux del produttore e installandoli (il modem e' un Simlink « ).
Passo 1: lavorare col Bios
Nel bios non e' attivo il boot da CD, quindi non e' possibile installare alcun sistema operativo senza modificarlo. Per fare cio' bisogna tenere premuto "CTRL+ALT+s" prima di accendere il pc, arrivati nel bios bisogna andare nel menu "Boot device" e modificare l'ordine di avvio, in
CDROM-HARDDISK-FLOPPY
Cosi' cerchera' prima un cd avviabbile nel cdrom. Ora inserite il DVD e riaccendete il pc, l'installazione andra' in automatico tutta da sola.
Passo 2: installare Linux
Suse partizionera' l'harddisk in modo da utilizzare meta' per linux e meta' per windows e installera' come botloader grub.
Suse configurera' in modo corretto:
Keyboard
Touchpad
Audio card
Pc speakers
Video card
Ethernet port
Lpd port
Usb ports
Ps/2 port (mouse/keybooard port)
Il monitor va settato meglio, perche' Suse interpreta male la risoluzione, scegliendo:
LCD 1024x768 @70Hz
Andra' tutto bene, poiche' il monitor viene inizializzato dopo l'avvio di kde, vi consiglio di avere pazienza un minuto prima di credere di aver configurato male il monitor. Per la porta infrarossi non so, poiche' non ho nulla a infrarossi con cui farla interagire. Il modem andra' installato seguendo il prossimo passo.
Passo 3: installare i driver del modem
Installare il driver del modem non e' difficile, ma neanche facilissimo.
Innanzitutto usando Yast intallate i pacchetti "Automake" "Make" e i "sorgenti del kernel".
Secondo scaricate da internet il driver per linux dal sito del produttore Simlink, io ho scaricato il "slmdm-2.7.14".
Unzippate il file e con un editor di testo (io consiglio emacs) correggete il "Makefile", dovete cambiare la riga con "KERNEL_INCLUDES" in quasta maniera:
KERNEL_INCLUDES:=/lib/modules/2.4.19-4GB/build/include
Diventate root (scrivendo "su root" nel terminale) e correggete un errore nel filesystem, praticamente un link ("build") punta ad una directory che non esiste, conviene fare:
# su root
# cd /lib/modules/2.4.19-4GB/
# ln -s /usr/src/linux-2.4.19/ build
Adesso, sempre come root, copiate due file da /boot in /usr/src/linux-2.4.19/include/linux:
# su root
# cp /boot/vmlinuz.version.h /usr/src/linux-2.4.19/include/linux/version.h
# cp /boot/vmlinuz.autoconf.h /usr/src/linux-2.4.19/include/linux/autoconf.h
# cd /usr/src/linux-2.4.19/include/linux
# touch modversions.h
Le ultime due righe servono per creare un file inutile, ma che se il driver non vede che c'e' non si installa!!!
E finalmente installiamo il driver andando nella directory del driver e digitando:
# cd slmdm-2.7.14
# make
# make install-amr
Andate in /etc/modules.conf e aggiungete la seguente riga: options slmdm country=ITALY
Finalmente attivate il driver del modem digitando:
# su root
# modprobe slamrmo
Adesso usate Yast per configurare il modem, dira' che non rleva nulla, cliccate su "altro" e scegliete come modem "/dev/modem" e tutto funzionera' perfettamente!!!
Il modem ci mette un po' per connettersi abbiate fiducia, e se qualcosa vi sembra che non vada bene usando kinternet cliccate col destro sull'icona e vedete il log, da li' potete capire se il modem e' stato riconsciuto o no.
maxint@tiscali.it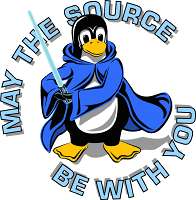 Hardware del portatile
Per vedere delle foto aperto clccate qui
Per fare contenti quanti chiedono le specifiche tecniche del portatile ecco la lista che crea il kernel:
Linux version 2.4.32 :
BIOS-provided physical RAM map:
BIOS-e820: 0000000000000000 - 000000000009fc00 (usable)
BIOS-e820: 000000000009fc00 - 00000000000a0000 (reserved)
BIOS-e820: 00000000000e0000 - 0000000000100000 (reserved)
BIOS-e820: 0000000000100000 - 000000001f7f0000 (usable)
BIOS-e820: 000000001f7f0000 - 000000001f7fffc0 (ACPI data)
BIOS-e820: 000000001f7fffc0 - 000000001f800000 (ACPI NVS)
BIOS-e820: 00000000fffc0000 - 0000000100000000 (reserved)
*503MB LOWMEM available.
ACPI
ACPI: RSDP (v000 OID_00 ) @ 0x000e4010
ACPI: RSDT (v001 OID_00 RSDT_000 0x30303030 É& 0x00010000) @ 0x1f7ffbd0
ACPI: FADT (v001 INSYDE FACP_000 0x00000100 É& 0x00010000) @ 0x1f7ffb20
ACPI: BOOT (v001 INSYDE ISC_BOOT 0x00000100 É& 0x00010000) @ 0x1f7ffba0
ACPI: DSDT (v001 SiS630 OEM 0x00001001 MSFT 0x0100000b) @ 0x00000000
*No local APIC present or hardware disabled
Initializing CPU#0 Detected 1197.017 MHz processor.
CPU: L1 I cache: 16K, L1 D cache: 16K
CPU: L2 cache: 256K
Intel machine check architecture supported.
Intel machine check reporting enabled on CPU#0.
CPU: After generic, caps: 0383f9ff 00000000 00000000 00000000
CPU: Common caps: 0383f9ff 00000000 00000000 00000000
Enabling fast FPU save and restore... done.
Enabling unmasked SIMD FPU exception support... done.
Checking 'hlt' instruction... OK.
ACPI: IRQ9 SCI: Edge set to Level Trigger.
CPU: L1 I cache: 16K, L1 D cache: 16K
CPU: L2 cache: 256K
CPU0: Intel(R) Celeron(TM) CPU 1200MHz stepping 01
per-CPU timeslice cutoff: 730.83 usecs.
*PCI: PCI BIOS revision 2.10 entry at 0xeb290, last bus=1
PCI: Using configuration type 1

PCI: Probing PCI hardware (bus 00)
ACPI: Embedded Controller [EC0] (gpe 27)
ACPI: PCI Interrupt Link [LNKA] (IRQs 5 7 10 11) *0, disabled.
*sisfb: Using vga mode 1024x768x8 pre-set by kernel as default
sisfb: Video ROM found and mapped to 0xc00c0000
sisfb: Framebuffer at 0x40000000, mapped to 0xe0014000, size 8192k
sisfb: MMIO at 0x50000000, mapped to 0xe0815000, size 128k
sisfb: Memory heap starting at 4096K, size 3576K
sisfb: Detected LVDS transmitter
sisfb: Detected 1024x768 flat pane\\l
sisfb: Detected LCD PDC 0x20
sisfb: Mode is 1024x768x8 (60Hz)
sisfb: Initial vbflags 0x1000012
Console: switching to colour frame buffer device 128x48
sisfb: 2D acceleration is enabled, scroll-mode ypan (auto-max)
fb0: SiS 630 frame buffer device, Version 1.7.10
sisfb: (C) 2001-2004 Thomas Winischhofer.
*lp0: using parport0 (polling).
Floppy drive(s): fd0 is 1.44M
FDC 0 is a National Semiconductor PC87306
agpgart: Detected SiS 630 chipset
agpgart: AGP aperture is 64M @ 0x30000000
*SIS5513: IDE controller at PCI slot 00:00.1
hda: HITACHI_DK23DA-20, ATA DISK drive
blk: queue c0575140, I/O limit 4095Mb (mask 0xffffffff)
hdc: QSI DVD-ROM SDR-081, ATAPI CD/DVD-ROM drive
ide0 at 0x1f0-0x1f7,0x3f6 on irq 14
ide1 at 0x170-0x177,0x376 on irq 15

ac97_codec: AC97 Modem codec, id: SIL34 (Silicon Laboratory Si3036)
host/uhci.c: USB Universal Host Controller Interface driver v1.1
host/usb-ohci.c: USB OHCI at membase 0xe09cd000, IRQ 10
host/usb-ohci.c: usb-00:01.2, Silicon Integrated Systems [SiS] USB 1.0 Controller
mice: PS/2 mouse device common for all mice
eth0: link up, 100Mbps, full-duplex, lpa 0x45E1